What heating & cooling problems can be fixed without calling a specialist?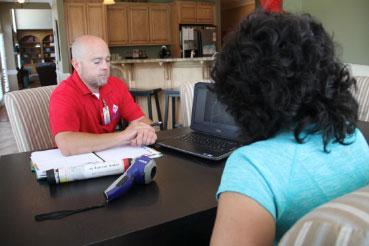 Because HVAC equipment tends to break down right when we need it, heating & cooling problems often seem more extreme than they really are. Unfortunately, this can lead to homeowners procrastinating when it comes to calling a technician, choosing instead to deal unnecessarily with a lack of services. Many times, you don't even need a professional to get your furnace back up and running.
Here are three possible issues (some might even say secret issues) to check before calling the pros to fix your heating & cooling equipment:
1. Your Thermostat Could Be Malfunctioning
A furnace can last for decades, but the same can't be said for every temperature control device. If you're having heating problems, a worn out thermostat or dead batteries could be one of the culprits. To figure it out, select fan mode on your thermostat and if your HVAC system's blower doesn't come on, replace the batteries and recheck. If it still doesn't work, you may need to get a replacement.
This is something you can easily fix on your own, though the affordable models available through an HVAC repair shop will last longer, provide more robust features, and have quality guarantees.
2. Your Thermostat Could Be Set Incorrectly
It's embarrassing, but true. Furnaces have been around for years, but the person operating the thermostat may not understand the best way to use them to achieve consistent home heating. Sometimes simple changes in settings could be affecting the output of your entire system. For example, for heat pumps with a set temperature more than three or four degrees higher than the home's current temperature, the backup heating element will kick on instead of the more efficient and affordable heat pump components.
In addition, some homeowners will set the thermostat really high, thinking this provides more heat or heats their home more quickly. Instead, this just forces your furnace to run for longer to reach the set temperature, meaning you have to wait just as long for a home that's hotter than you want it to be. It is important to ensure your thermostat is set correctly, as that could save you time and money when it comes to heating repair with either furnaces or heat pumps.
3. Airflow Blockages Can Prevent Your Outdoor Unit from Running
In order for your heat pump to operate correctly, your outdoor unit needs to be free of grass clippings, weeds, and other debris. Without proper airflow, the system won't turn on. A quick rinse-off with the garden hose can clear out your problems.
Is your home heating still not working? Talk to an expert about other methods you can try to restore it on your own, or skip straight to scheduling a service visit. Call GSM Services today for professional heating & cooling services.