Tackle one of the biggest offenders responsible for poor indoor air quality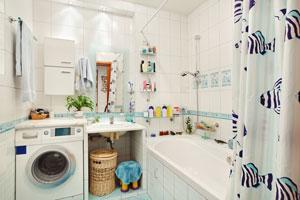 Poor indoor air quality isn't just a nuisance. The contaminants that create odors can also hurt your health. Even if the smell is spot-on, you may be suffering tale-tell signs of living in a polluted home. However, musty smells are generally linked to mold, mildew and moisture problems.
Here are three ways to rectify indoor humidity problems:
1. Identify sources of indoor moisture.
There may be several sources of moisture inside your home, from a poorly ventilated bathroom fan to a clogged AC drainpipe. Unfortunately, it will be next to impossible to identify certain problems without professional help. A trained HVAC technician can run a humidity control home performance test to determine the humidity levels throughout your property. This is the fastest, easiest, and most comprehensive method for finding and fixing issues causing excess moisture in your home.
2. Use proper ventilation, dehumidification and air filtration products.
Today's technology provides for increased convenience at a lower cost. Whether you need fans to ventilate a kitchen or a dehumidifier in a basement bathroom, you can find the top names in HVAC have solutions perfectly suited to improving the air in your Gastonia-area home. For instance, the TruCOMFORT SaniDry CX basement unit can operate in temperatures as low as 40 degrees to ensure a damp, cold basement is remedied before serious problems set in.
3. Treat mold or mildew growth.
If you discover existing mold or mildew growing in your home, your HVAC technician can likely refer you to a professional for property cleanup. These growths release mycotoxins into the air which create real health issues for people who breathe them in. They also spread, so clearing them up right away is imperative.
Schedule a visit with GSM Services to check your indoor air quality and cure any musty smells now, or call our team of professionals at (704) 864-0344.