Learn about high efficiency energy options for your home's HVAC that can make a big impact in your home and on your bills.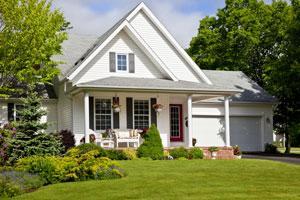 Many people encourage others to use green energy as their home heating and cooling system. Is it easy to do? You'd be surprised when it comes to home energy. We have the technology today to heat and cool property interiors for pennies on the dollar and while saving a ton of natural resources.
Look at the ways you'll save by going green in your home:
Tap into Earth's free energy with a geothermal heat pump.
Through the process of heat transference, your home can be comfortable year round. Instead of using natural gas or electricity to create hot and cold air, a geothermal unit uses electricity to move hot air from one environment to another. Able to do much more than heat or cool your home, a geothermal heat pump can also push heat to specially outfitted hot water heaters or secondary heating systems like radiant flooring.
Cut back on energy use and cost with high efficiency systems.
At GSM Services, we are happy to provide our customers with some of the highest efficiency HVAC systems available. Systems created specifically for North Carolina climates, and systems built to operate with very little wasted energy. Trust in the experts at GSM Services to help you find the best HVAC for your home.
Tax credits and community initiatives help foot installation costs.
Our communities embrace green technology for all that it is worth. Some consumers support new green developments simply to be part of a movement toward fuel independence. Thankfully, technology is catching up with our ideals, and now we have systems that truly work. The government and non-profit organizations want to help, and they're putting their money where their mouth is. Give us a call to learn more about available financing for homeowners interested in geothermal units or high efficiency systems.
Residents in Gastonia, NC support green energy, and they have the resources to put those thoughts into action. Contact GSM Services today to schedule a consultation to find out what green energy options are right for you. Our experienced technicians can help you cut your costs and your energy use right away.