How can a service agreement help me save?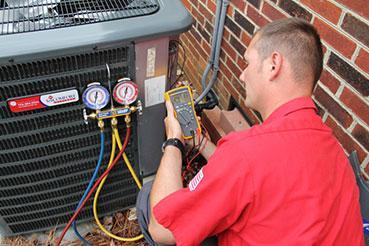 At GSM Services, we do much more than install new HVAC systems or repair broken ones. Our team of qualified technicians does everything we can to keep your home comfortable each and every day of the year. We are happy to provide preventative maintenance in the form of 3 Energy Savings Agreement Plans that can help you find comfort no matter the time of year.
Here are 3 ways in which a service agreement will make your summer better:
1. Delivers a reliable cool
At the heart of all 3 levels of our Energy Savings Agreement Plans are two precision tune-ups. These tune-ups are perfect for helping your heating and cooling systems handle the demands of the coming seasons. Our technicians will closely inspect your system and make any needed changes to keep it running strong for the months to come. A little attention may be all your A/C needs to keep churning out the cold air this summer. Don't face the summer wondering if your A/C will quit at any moment.
2. Priority scheduling
Don't be left sweating for a repair technician to arrive. Members of an Energy Savings Agreement Plan can enjoy quick response repairs with a priority demand service guarantee. With no added cost for emergency repair calls, there is absolutely no reason to wait until normal business hours to make your home comfortable again. Help you can trust, exactly when you need it.
3. Save money for the fun stuff
Energy Savings Agreement Plans don't just save homeowners energy, they save money too. Save some dollars with a discounted diagnostic charge, then save some more with a discount on repairs. Top off the discounts with 2 free filters every year, and you can start enjoying your summer with money to spend.
Call us today at (704) 864-0344 or contact us online to learn more about our service agreements. We can help you find the perfect fit for your home today!