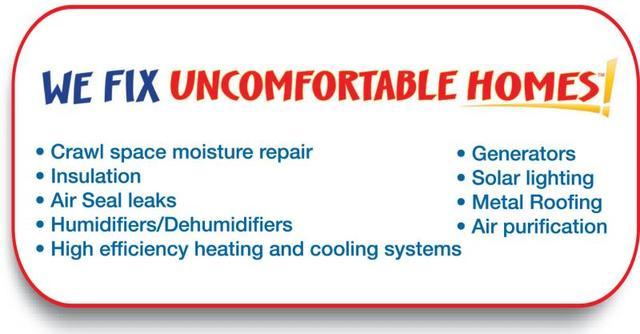 During a whole home energy audit, our Comfort Advisor will take a look at the energy useage of your home. Most HVAC companies look at your heating/cooling system and look for improvements that you can make to improve your efficiency. By looking at your building's envelope, we will evaluate your home from top to bottom.
Common problem areas such as lack of insulation, air leaks within your home, ventilation, moistture, air quality, leaky air ducts, under or over sized heating/cooling systems. All of these problems we can pin point where we can help save you energy lost and above all improve your comfort.
Get a custom recommendation of your home's efficiency in Gastonia, Charlotte, Huntersville, Cornelius, Belmont, Mount Holly, King's Mountain, Shelby, and surrounding areas. Call GSM Services (704) 864-0344 and Leave the Comfort to Us!