So, you're not an HVAC pro? Service agreements are the next best thing!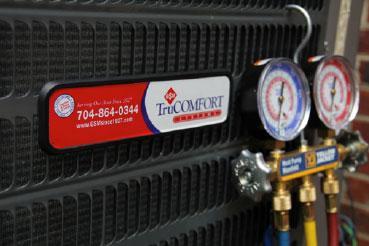 HVAC service agreements ensure your heating and cooling system is maintained properly, making it run efficiently and reliably whenever you need it. If you're not a professional in this business, it can be easy to miss the kinds of problems that can eventually leave you without a working furnace - at 2 a.m. during a surprise storm. Besides, the most reputable shops offer big benefits to their loyal customers.
Lower Energy Costs, Higher Comfort
Yearly maintenance is needed to make sure your system is using the least amount of energy it needs to keep your house warm. This includes menial tasks like changing filters and emptying drain lines to more sophisticated tasks. Homeowners who handle these sessions themselves don't always have the right equipment - or experience - needed to do a thorough job. For the price, it makes sense to avoid the frustration and hire a professional.
The Fringe Benefits to Energy Savings Agreement Plans
The most basic agreement at the most basic shop will provide one heating and one cooling system review per year. Plans from top shops will provide extra benefits. Free filters, discounted repair or replacement parts, and then the real selling point: prioritized emergency service.
The worst weather puts a strain on everyone's HVAC equipment. This is the time when many units go down. If you have a service agreement with the right company, you won't have to wait behind every other family in Gastonia who needs repairs. You'll be moved to the front of the line, and your home will be toasty and warm in no time.
GSM Services not only ensures your HVAC equipment runs at top efficiency, we provide many extras along with our service agreements. Have repairs prioritized, get discounts on repairs and get cash back on select replacement units - contact us today.