Is your indoor air quality making you sick? We can help!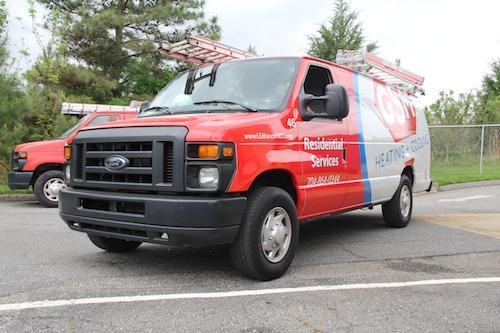 We all know pollution can hurt us, but most of us don't even consider indoor air quality. We think we're safe because we can't smell or see anything harmful. The truth is that all the pollution outside can - and does - get inside, where it's trapped with a number of other particles that are harmful to breathe. The fumes given off by building materials, paint, particleboard, and cleaning chemicals can have a detrimental impact on your health.
Indoor Air is Dirtier Than You Think
According to David Lang, MD, head of allergy/immunology at the Cleveland Clinic, indoor air quality is often much lower than you think. Why? "Community allergens." These irritating particles, like pet dander, are dragged from one home to the next on people's clothing and other items. Even if you're vacuuming regularly, you still need to take extra steps to ensure the air you and your family breathe won't damage lungs or other vital organs.
Clearing the Air
Dr. Lang had a few tips for people wanting to improve the quality of their indoor air:
First, vacuum regularly with a high-quality machine that has a HEPA filter for catching small particles. Clean your filters after every session and follow up by wet-mopping and dusting non-absorbent services.
Use heavy-duty mats at the entrances of your home. These encourage people to either clean or remove their shoes so that harmful particles aren't tracked throughout your home. In many areas of the country, removing your shoes at the door is considered common courtesy for this very reason.
Purchase a humidifier capable of regulating optimal air moisture. Too little water in the air irritates your lungs and the mucous membranes in your nose, which leaves you feeling sick. It also increases your risks of picking up a virus. Unfortunately, humidity that is too high is also a problem, because it breeds dust mites and mold. Choose a unit capable of monitoring the air and keeping moisture levels between 30 - 50 percent.
Exchange aerosol cleaners with pump-style bottles. If you can't swap out all of your harmful chemicals, select those bearing fragrance-free labels. If you miss the lemony-fresh scent, opt for slicing a lemon or orange in the room after you're done cleaning instead.
You can handle keeping your home healthy and clean on your own, but humidity monitoring is part of our business. Contact GSM Services today to learn about our efficient, easy-to-use TrueSTEAM humidifier.