What can regular commercial HVAC service do for your company?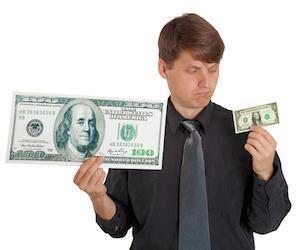 Regular commercial HVAC maintenance helps keep your heating and cooling equipment in tip-top shape. It can also prevent pesky breakdowns leading to employee complaints and client discomfort. HVAC inspections cost so little that it's amazing to think about all the money they can save you.
Here are just a few common savings they provide:
Improved Efficiency Leads to Lower Energy Use
An efficient HVAC system will use as little energy as possible to reach the comfort levels you set for your business. Over time, normal wear and tear demands more effort from your system. Dirt and debris clog up your heating and cooling elements, coils get coated in dirt, drain lines plug, and sensors start to fail. Regular maintenance takes care of these problems and helps keep your energy demands low, which also leads to lower bills.
Experienced Eyes Catch Problems Early
No system runs perfectly forever. Technicians have the experience to see when parts are starting to fail, so seasonal maintenance is essential in keeping your HVAC equipment working well. Being able to replace components before a breakdown prevents you from experiencing unexpected delays in service, making customers and employees unhappy. You also have a chance to find affordable replacement components and schedule repairs at times that are convenient for your business.
Schedule your commercial HVAC service today with area experts GSM Services. We'll help you stay comfortable (and under budget) all winter long.