How can commercial heating solutions take advantage of the low-cost, low-pollution benefits of heat pumps?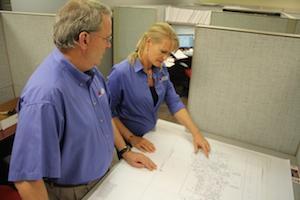 Commercial heating ensures your employees are comfortable and able to focus on work, as it creates a welcoming environment in which to meet your clients. Winter temperatures can't just be ignored; you need a satisfactory heating solution in place. Heat pumps are perfect options for Gastonia area homes, but how do they fare for businesses?
Are heat pumps economical?
It costs more to install a heat pump than a furnace, but the unit also lasts longer and pulls double-duty covering your business all year. With a heat pump, you can effectively heat and cool your property, and they don't rely solely on electricity or a fuel source to do it. Instead, heat pumps use the power of transference to swap warm air reserves, meaning your utility bills can automatically shrink by about 30% through their highly efficient process for heating and cooling.
Are heat pumps capable?
Heat pumps provide very reliable cold indoor air in the summer and reliable warm air in the winter, but most models do come with electrical backup components for those times when temperatures need to be changed quickly.
Are heat pumps easy to maintain?
If you can change its filter once a month (or less, depending on the model) and learn how to work a thermostat, you will find that your heat pump is extremely easy to maintain. Plus, with seasonal maintenance, your system is expected to last up to 30 years, meaning you don't have to worry about replacing your heating and cooling equipment every few years.
To find out more about the benefits of using heat pumps for commercial heating, call GSM Services today.