What value is found in rushed installations for heating and cooling systems?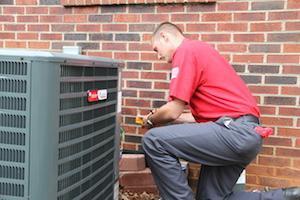 Installing heating and cooling systems can be incredibly tedious for homeowners who just want to be comfortable and have their lives back to normal, but what do rush 2-step services provide in the long run? Problems introduced at the beginning of your HVAC systems life can plague it forever, leading to higher operating costs and massive amounts of wasted energy.
Rather than settling for the fastest 2-step heating and cooling installation possible, consider these important questions that will help you to determine the cost and timeline:
Have you correctly sized your unit?
Proper load for a property doesn't just depend on how many square feet or floors it has. The entire layout of your home is considered, along with location, materials, and certain other conditions. In order to get an accurate understanding of the heating and cooling systems you need, expect a technician to visit your home, observe your doors and windows, and examine and your ductwork. You may not get an instant quote, but it will be much closer to the amount you'll need to budget or find financing for.
Are your vents and ducts appropriately sized, placed, and in good condition?
One of the biggest sources of energy waste is leaking or oversized ductwork. HVAC systems rely on pressure to move conditioned air throughout the home. When vents are shut off by furniture (or closed doors), or if the size of your ductwork isn't capable of creating the pressure you need, you'll suffer in all areas. Your bills will be inflated, you'll burn much more energy than needed, and you won't feel as comfortable. Your system will break down sooner than it otherwise would have.
Does your technician have adequate time and concentration to do the job?
It makes sense to introduce yourself to your technician, but please remember this person needs concentration to perform the job well. The more time spent checking on progress, the less time is spent putting your new HVAC unit in place, measuring refrigerant, checking seams and preventing future pitfalls.
Despite the benefits of quick service, faster rarely leads to higher quality results. Contact GSM Services for a reasonable timetable for installing your heating and cooling systems today.