Which HVAC air filters do you really need?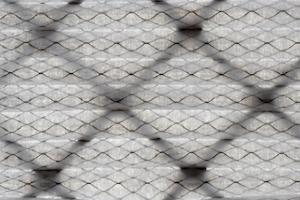 Chances are, you're using the wrong HVAC air filters to meet your needs. Store shelves are lined with poor selections, and most of us aren't even aware that we're making a mistake in the first place. Yet getting the right filter makes a world of difference. Save money, protect your system, and improve your indoor air quality by following these simple tips:
Determine Your Filtering Needs
Most HVAC systems use filters to keep dirt and debris from clogging components. The basic filters for these aren't focused as much on air quality as unit efficiency. If you're also interested in improving air quality, consider a thicker filter with a honeycomb design. These range in effectiveness, so make sure to keep an eye on filter effectiveness ratings to pick up the best filters for your home.
Figure out Filter Ratings
Minimum Efficiency Reporting Values (or MERV) appear on filter packaging. These numbers give you a good idea what a filter is capable of doing, and how often it needs to be changed. What is the rating on your current filter? You may be surprised to learn it's too low to do a decent job. You may also be surprised to find you aren't changing your filter nearly as often as needed.
Fiberglass filters with a rating of 2 or 3 do very little to protect your furnace or clean the air. Slightly more expensive pleated filters with a rating of 6 or higher can remove small particles and spores from the air. These do a good job of protecting your HVAC equipment and provide a small bit of help in cleaning the air, but they need to be changed regularly to avoid driving up your heating costs.
High-efficiency pleated filters, costing $100 or more each, are your best option for sufferers of severe allergies or autoimmune diseases. While your HVAC equipment may have to be modified in order to use them, with a MERV of 14-16, they provide the cleanest air and only need to be changed once a year.
To find the most effective and affordable HVAC air filters for your equipment, it helps to talk with a professional. Talk to the experts at GSM Services for tips to save and clean the air.