What do different heating and cooling systems really offer?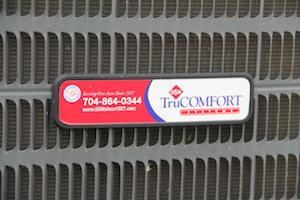 You want to compare heating and cooling systems before making a decision on a new installation. Compare comfort, energy use, length-of-use, and familiarity to help determine which solution is best for you. The following guide can help:
Furnace
Modern furnaces run off natural gas, an affordable and relatively safe fuel. However, heating expenses related to natural gas can rise sharply in the winter, and the system will need regular maintenance and filter changes. However, most homeowners are comfortable using a furnace, prefer the familiar warmth of a furnace, and, according to the EPA, can expect their furnace to last around 15 years.
Air Conditioner
With air conditioning, you have a variety of options that can fit your home's cooling needs. From smaller split systems that don't require duct work to central air conditioning to larger packaged units that can cool your entire home, it's easy to match your needs and budget with the right air conditioner. With split systems, too, it's easy to use several units to achieve zoning in your home. However, central air conditioners are not the most energy-efficient cooling method available, and they can often come with lifespans of only 10 years.
Heat Pumps
Heat pumps are the least familiar of the big three kinds of heating and cooling systems. They're unique in that they both heat and cool your home, and they do so by moving heat from one place to another, generally between the indoors and outdoor air or between the indoors and areas underground. Because they aren't creating cold or warm air, they use much less fuel than a furnace or central air, and they're much safer because combustible or toxic chemicals aren't involved. Unfortunately, they tend to cost more to install, which drives consumers toward other products without realizing the benefits.
Still not sure which kind of heating and cooling system is right for you? Don't worry! Schedule a consultation with a GSM Services technician to discuss your home and your family's particular needs and find out which kind of system is best for you.