Are you investing in preventative residential HVAC service?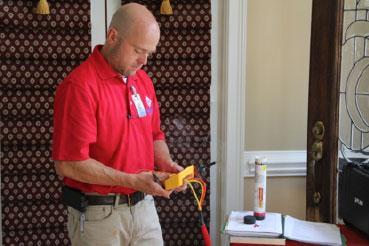 Everyone needs residential HVAC service at some point in time. It doesn't matter what brand or model of equipment you buy, nothing lasts forever. Equipment breaks down and needs repairs. Seasonal maintenance checks are necessary because they prevent breakdowns from happening at the worst times.
Equipment Fails When It's Stressed
It's fairly rare for a heater to stop working the second it's turned on for the season. More than likely, trouble will show up on the first night it's expected to work really hard. The problem is, so will everyone else's. You'll be forced to wait in line for repairs and suffer as HVAC companies rush to address everyone's needs.
If you haven't had a seasonal maintenance check, you don't know whether your equipment is ready for the strain of cold weather. You could be one worn part away from total system replacement. Worse, you could be one bad wire away from a house fire. Maintenance checks protect your home and your HVAC investments.
Pros Can Spot Warning Signs Others Miss
If they know what they're doing, then most anyone can perform a basic maintenance check on a furnace. You change the filter, flush the hoses, and make sure the vents aren't getting clogged. However, it takes a trained professional to spot potential problems before they fully develop. It takes someone with experience to know which red flags are truly dangerous and which will become an inconvenience. Don't take any risks with your home or your health.
Call trusted Gastonia-area GSM Services today to schedule seasonal residential HVAC service.