How much of your utility bill is made up of heating and air conditioning costs?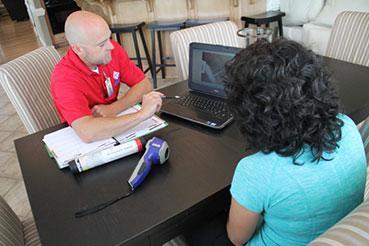 Heating and air conditioning costs eat up a big portion of your utility budget; the US Department of Energy estimates nearly 60% of utility bills each month are heating and air conditioning costs alone. If you want to cut back on your bills or on energy use, it only makes sense to target heating and cooling savings.
So how can you do this? Here's what you need to know:
Purchase Efficient Equipment
When looking at new HVAC equipment, there are three sets of numbers you can use to determine energy efficiency: ENERGY STAR, Seasonal Energy Efficiency Ratio (SEER) scores, and Annual Fuel Utilization Efficiency (AFUE) ratings. However, unless your heating and cooling equipment is obviously struggling or more than 10 years old, replacement may not be necessary.
Care for Your System
Providing proper maintenance for your heating and air conditioning system will extend its life and help it run more efficiently. The same is true when it comes to cleaning out and sealing ductworks. Don't forget to install quality filters and replace them regularly.
Maintain Your Home
HVAC is somewhat of a holistic business. Factors throughout your home from attic insulation to air leaks around windows can create a sharp spike in heating and cooling costs. In fact, when experiencing higher bills than usual, it's always a good idea to get a home energy evaluation to ensure you're not dealing with needless waste.
Discover the secrets to lowering your heating and air conditioning costs for good. Contact GSM Services today.