When should you consider heating system replacement?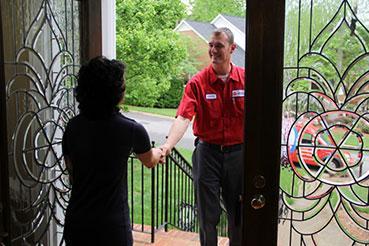 Know when to start planning for heating system replacement. Doing the groundwork before your furnace fails will save you money and time and allow you to schedule work at a convenient time. Don't risk going without heat in the middle of winter. Consider this list created by EnergyStar.gov to help determine if your furnace is ready for replacement:
Your heating unit whether it is a furnace, boiler, or other device is fairly old
For heat pumps, 10 years is a good cutoff, while other devices may make it to 15 years. Your unit may not be ready to fail tomorrow, but newer units enjoy higher efficiency rates meaning a more comfortable home and lower bills.
Your home has cold and hot spots
Uneven heating is a sign that your system is struggling to provide adequate warm air. If you suffer from cold or hot spots, it's time to call a technician for repairs.
Repair and energy bills have gone up.
As the need for heating system replacement rises, your old furnace or boiler will start working harder to do the same job. In addition, it will start showing its age in small ways before it gives up for good.
When you see these signs of heating system failure, it's time to invest in a heating system replacement. After all, today's equipment is so much more effective than the older equipment you're working with now. In particular, ENERGY STAR products are specially created to be highly efficient and labeled with efficiency ratings so that you can find the right product for your needs.
Call GSM Services about an appropriate ENERGY STAR unit for heating system replacement today, and protect yourself in time for winter.