What's the fastest and easiest way to effectively green your commercial HVAC equipment?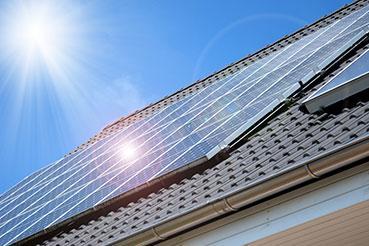 It's not always easy to go green, especially when you own a business. As an individual, you may want to reduce your carbon footprint and lower your utility bills over time; but as a business owner, you may be concerned over large upfront costs and the complications of overhauling your electrical setup.
This is where solar-powered HVAC systems can make all the difference. Touted as a residential must have by Popular Mechanics, the Lennox SunSource system can be used for commercial HVAC as well. These solar-ready heating and cooling setups are used with solar panels to minimize their energy usage. This equipment can be paired with up to 15 photovoltaic panels fit with micro-inverters, making them perfect for properties of every size.
HVAC equipment is a major draw on most utility bills, especially during the hottest and coldest months of the year. Electricity bills can fluctuate by 300% or more during top seasons. Reduce that burden through the installation of new eco-friendly products that will work to shrink your bills. For example, a SunSource solar HVAC system can cut your electricity bill in half.
Not only will you save a tremendous amount on your monthly bills, but you can also save on the initial purchase as well. Green technology gets support on both a community and federal level. With the grants and tax credits available, you may wind up paying pennies on the dollar for brand new commercial HVAC equipment.
Finally, going green impacts the ways partners and clients see your business. It carries the allure of innovation, a progressive mindset, and adds a hip feel to your reputation.
Take advantage of the benefits SunSource commercial HVAC equipment has to offer by scheduling a visit with GSM Services today.