What's the best way to protect your heating and cooling investment?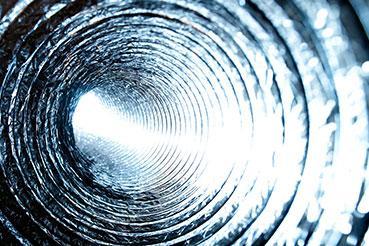 Heating and cooling costs account for roughly 60% of the utility bills for most homeowners. When there are leaks and holes in your air duct system, you could see higher bills for less comfort.
Get rid of leaks and holes with air sealing. GSM Services experts can scan your property for leaks and gaps, filling them during the air sealing process. Here are just a few more benefits of this service:
Keep conditioned air indoors for your enjoyment.
Is there anything more annoying than cooling the outdoors? You're paying to keep your home comfortable. You shouldn't have to pay for air that leaks away, too. With air sealing, you eliminate those leaks. Take full advantage of today's technology and enjoy every bit of conditioned air you paid for.
Prevent your system from excessive use.
Your thermostat directs your HVAC equipment to keep running until it reaches the right indoor temperature. If you have leaks in your system, your heating and cooling equipment can't ever quite reach that goal temperature. When that happens, your equipment will keep running continuously. Constantly running can overtax your system, leading to additional maintenance, repairs, and earlier equipment replacement.
Avoid the threat of bug and pest infestations by detecting and sealing holes in your foundation.
Heated and cooled air isn't the only thing making it through the cracks in your home. Termites, cockroaches, mice, bats, and other pests can use the same gaps to invade your home. When you seal up the holes and gaps, you're closing the door on these home invaders.
Protect your property and your pocketbook today by scheduling an air sealing visit with the HVAC experts in Gastonia, GSM Services.