A home is made up of many moving parts, all intricately working together to provide you and your family a sense of safety and comfort throughout your day. We want to make sure we give you the comfort you deserve!
Unlike many HVAC companies, we take what we like to call, the "whole home" approach. This approach enables us to look at the entirety of your home, not just individual pieces of your home, to make sure we are providing you the best options to improve your overall comfort and energy efficiency. Why just patch a symptom, when you can fix the source of the problem?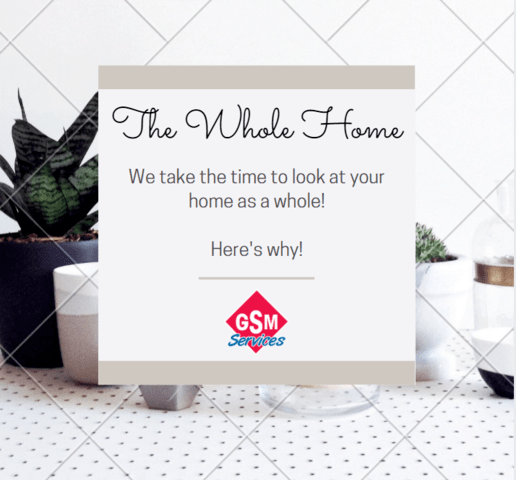 One way that we do this is by performing a Whole Home Energy Evaluation. One of our expertly trained comfort advisors will visit your home and use various types of equipment to determine any problem areas that may need some attention. So, you may be asking, exactly what areas will they be examining?
Crawlspace: Comfort Advisors will ask for access to your crawlspace to check that everything is sealed properly, that there are no water issues or insulation issues, and that there is no growth or bug problems. The air in your home should stay where it belongs: in your home!
Attic: Next they will inspect your attic space to make sure it is properly insulated and sealed from the conditioned living space. We don't want any hidden walls or areas of your attic that may be missing insulation to affect your power bills.
HVAC: We will also take a look at your heating and cooling system to make sure it is running efficiently, as well as the condition of your ductwork and vents.
While these are just a few of the tests our Comfort Advisors may conduct, you can be sure that you will be made aware of any issues in your home that may be affecting your energy bills and your comfort. At the end of the day, it is your satisfaction that matters!
If you're tired of paying for high power bills from your utility company, and want to find out how to make your home more energy efficient, give us a call for a FREE Whole Home Energy Audit!