We are a month away from the first official day of Summer! It's the season for warm weather, pool time, vacations, and family BBQs.
Even though it's the perfect time to be outdoors and enjoying the sunshine, sometimes staying inside your home can be very uncomfortable. On those steaming days, you might not be able to find one comfortable spot in the house. Does this sound like a common problem for you? Maybe you're experiencing some uneven temperatures throughout a few rooms, or maybe your first floor feels great, but the tile is freezing! Don't even get started with the attic – it's too hot to even step one foot inside.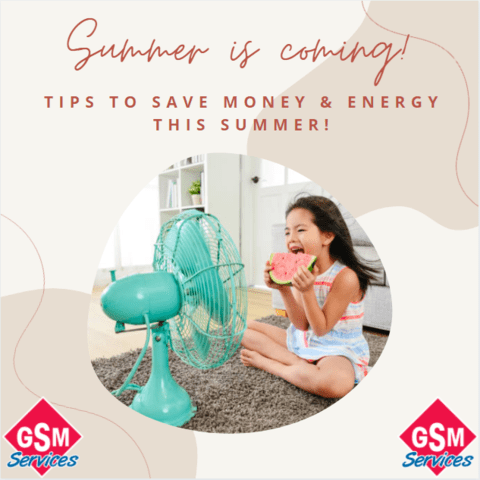 If your home is not properly insulated, you may be letting your conditioned air slip right through the cracks in your attic or crawlspace – which means you're letting just as much money slip through your fingers.
Though seemingly an overwhelming situation, there are a few tips we have that may help you lower your energy bills, AND make your indoor space much more livable.
AC Tune Ups: Have your AC system checked and cleaned by a certified technician to make sure your system is running as efficiently as possible.
Change out filters: Regularly changing out your filters will help your system run smoothly, and prevent it from overworking itself while cooling your home.
Seal your duct work: Your home operates like a system, and making sure there are no leaks in your system can improve the home's efficiency by as much as 20 percent!
Air Sealing & Insulation: Two areas of your home that are often missed or forgotten include your attic and crawlspace. These two crucial areas need to be sealed and insulated to keep outside air from entering your home. That is typically the main culprit of poor temperature control.
Get an updated system: New upgrades to your heating and cooling system offer better efficiency. You can also receive rebates from your local power companies with qualifying equipment!
Don't let these frustrating, fixable issues affect your Summertime happiness! Feel free to give us a call at GSM Services any time for questions or inquires about services. Leave your comfort to us!