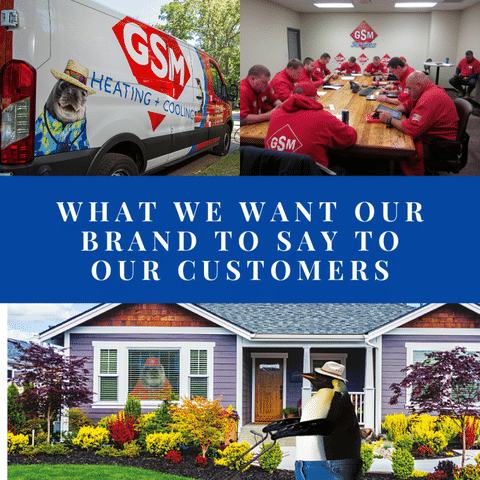 As a homeowner, you deserve to feel comfortable in your own space. That means your heating & cooling system needs to be working efficiently for you day and night. When something goes wrong, or it's time for an upgrade, many contractors are difficult to get in touch with, impossible to get on the schedule, and simply cannot guide you to make the best decision for your needs. Your comfort should not be dependent on contractors who do not make you a priority.
At GSM Services, we've worked with thousands of homeowners, and we understand how frustrating it can be when you can't get someone to show up and help solve your issue. We've been taking care of our customers' comfort since 1927 with a team of experienced personnel, many with more than 30 years at GSM Services alone. This unmatched experience has led us to build reliable processes to serve you, including immediate scheduling, consistent follow-through, and guidance to help you choose the right options for your home comfort, health, and efficiency needs.
The actions we take to make this all possible turn out to be very simple. We listen: you know more about the issues you are dealing with than we do. We learn: by listening to our customers and staying on top of the latest innovations to solve problems. We deliver: we solve problems through action. We are knowledgeable and competent problem solvers delivering quality work, and dependable/reliable service. We are customer focused, and work at the customer's convenience.
Most people do not realize what it means to maximize the comfort, efficiency, and health inside their homes. We help people live better in their spaces through improved comfort, health, and energy efficiency. Leave your comfort to us!