One of the most important purchases anyone may make in their life is their home. As a homeowner, it's a natural desire to want to take care of your space and make it the healthiest and safest it can be.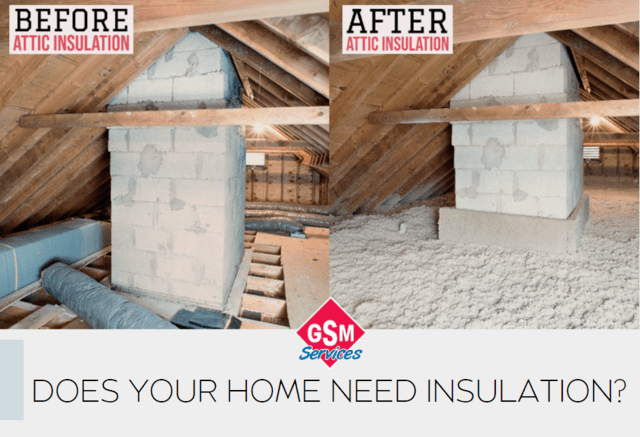 You don't need a specialized degree to know that a proper temperature balance is incredibly important. In the winter, heat moves naturally from inside to outside, but during the summer, it tends to move inside the home. Not only does this make everything incredibly uncomfortable, but you may find an increase in your heating and cooling costs.
The best solution to this issue is making sure you have proper insulation. Whether it be your attic, garage, crawl space, basement, walls, or ductwork, GSM Services has the right solutions to make these troubled areas more energy efficient. We even offer air sealing, which allows us to seal all air leaks to eliminate any cold drafts.
We provide FREE evaluations and estimates all of our home insulation services. This is a no cost, no obligation estimate. One of our highly trained GSM Services Comfort Advisors will look at all aspects of your home, and create options for you to review that will fit your budget, lifestyle, and needs. Call us today! We would love to make your home more comfortable.