Determining whether or not to replace your Heating & Cooling system can be stressful, especially when your current system may have been a fixture at your home for many years! In March, we wrote a blog about repairing vs. replacing your system. If you've made the decision to replace your system, don't worry! We want to help you make this process as simple and care-free as possible. Here are 3 main tips you should keep in mind while replacing your system
1. The typical lifespan of a system is 10-15 years: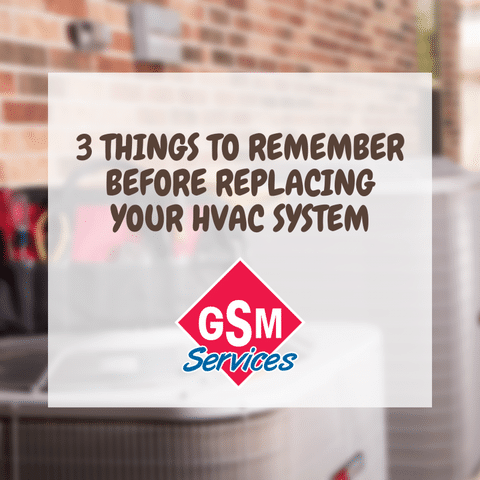 Eventually, your system will begin to run less efficiently. This tends to happen in the 10–15-year life-span. While regular maintenance and professional tune-ups may help the system run for a longer period of time, at some point the cost of repairing and maintaining the older HVAC system will simply not be worth it. Replacing a system in need of costly repairs or major parts is often the best choice.
2. Sizing is important for efficient performance:
You may be able to buy the top-of-the-line, most energy efficient system there is, but without accurate sizing, it will not run to its full potential. Only one size system is right for your home. One that is too small may cause some obvious problems, failing to cool or heat your home completely. Bigger does not always mean better. If the system is too big, it may run frequently for short bursts, which can wear down components faster and may contribute to a shorter life
3. Finding the right technicians is key:
Seek out experienced technicians before you consider replacing/installing a new system at your home. They can help you obtain your specific preferences while selecting a system that is just right for your space. In addition, they will make sure that all is installed securely and properly for the highest possible quality.
Your home comfort is our highest priority! Give us a call today and we will schedule an expertly trained Comfort Advisor to visit your home for a FREE, no obligation quote. Leave your comfort to us!