Gaston County is an incredibly unique area. We have access to fantastic restaurants, a variety of outdoor parks and recreational areas, a large city right next door, and an amazing community-focused atmosphere.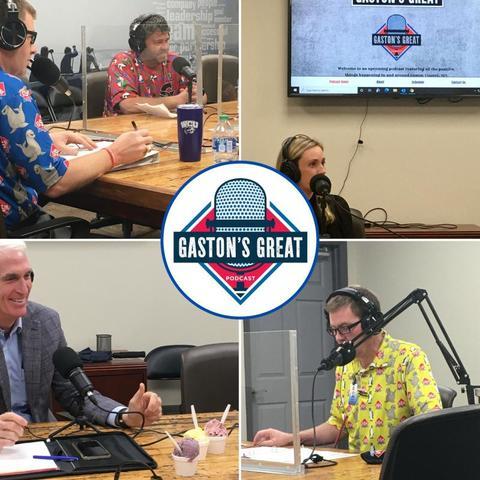 With so much negativity in the world, we have every reason to celebrate the good things going on around us, including our own community.
Introducing, Gaston's Great!
Gaston's Great is a new podcast highlighting the wonderful things happening in and around Gaston County. What started as a video production showcasing areas of Gaston County, now comes to your fingertips in the form of a podcast. Presented by GSM Services, and hosted by the one and only Steven Long, we are so excited to bring this to the world.
Each week, Gaston's Great features individuals or organizations making a difference in our community. You will hear everything from questions about the organization, to personal questions about Gaston County favorites. You never know what surprises may be in store for each episode!
To learn more about Gaston's Great, please visit the website at www.gastonsgreat.com or find us on Facebook, Instagram, and Twitter. You can stream each episode through the podcast website, or your favorite streaming platforms such as Spotify, Apple Podcasts, Amazon Music, and more!
Let's all hang out together and discuss the many reasons why Gaston's Great!