The Sky is The Limit, When It Comes to Your Outdoor Space
Thursday, February 16th, 2017 by Drew Cook
GSM Services has now completed more installations of Firestone Building Product's SkyPaver composite paver system than any other roofing contractor in the greater Charlotte area. GSM's installation expertise can be seen at the Schiele Museum, the Historical First National Bank, and at Nellie's Southern Kitchen where you can take in the wonderful views from their rooftop patio enjoying your favorite beverage.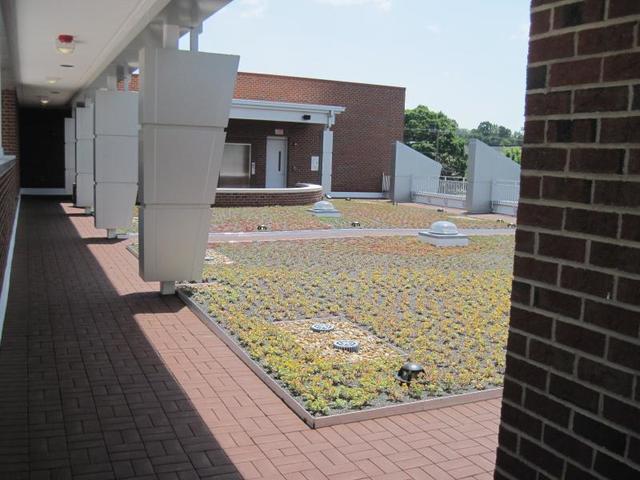 Attention to detail, finishing on schedule, and within budget are the hallmarks of our commercial roofing project management team. Thomas Hanzely, Firestone's SkyPaver manager, said, "GSM clearly understands how to interpret and then install an architect's vision for the space. GSM's portfolio of SkyPaver installations showcases the function and beauty of the product, yet GSM's flawless installations takes these rooftop applications one step higher".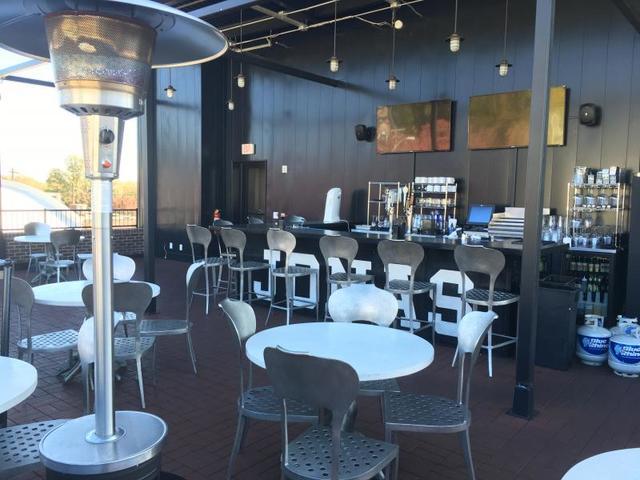 "In my opinion, the flat roof has been mostly overlooked for many years as valuable usable space. One of our best examples of usable roof top space is the 4,000 sq ft Green Roof at the Schiele Museum of Natural History in Gastonia, NC. The Green Roof at the Schiele is not only a great looking roof space used for multiple events, it is also a teaching tool. The Skyscape planting includes native plants and decorate stone found in our region." - Brent Farmer, GSM Services Division Manager – Commercial Roofing
Firestone's SkyPaver Composite Paver is engineered to serve as a functional, flat roof covering which provides superior strength, beauty, versatility, and serviceability while protecting the roof membrane below. SkyPaver Composite Pavers are made from recycled tires and water bottles (approximately 95% of the material is from recycled materials) and consist of a drainage mat, grid and pavers assembled into a functional system. SkyPavers are available in two depths (Standard – 2.4" and Re-surfacing- 1.7") and available in five colors to meet your vision for the space.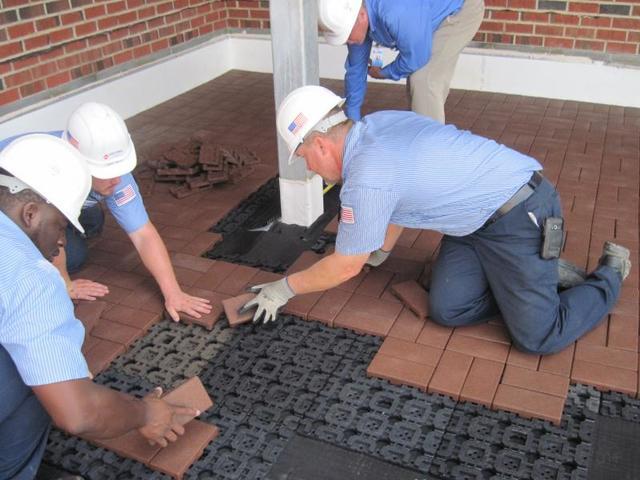 About GSM Services (www.gsmsince1927.com)
If you want a more comfortable, efficient house or commercial building, GSM Services are the contractors that you've been looking for. We provide expert commercial roof repair and replacement, heating and cooling services, and insulation services throughout the greater Charlotte region. With 90 years of experience in the industry, we bring unmatched expertise and quality to all our residential and commercial services.
Keeping your home or business comfortable and energy efficient can be a challenge, but the experts at GSM Services will ensure all your needs are taken care of. We provide complete energy, heating, and cooling services for all residential and commercial properties. If your home is uncomfortable or you are paying too much for your energy bills, contact US today for a FREE consultation. We serve Charlotte, Gastonia, Rock Hill, and surrounding towns in North Carolina and Upstate South Carolina.