Commercial Upfit Services Near Huntersville, Gastonia, Mount Holly, Fort Mill
Don't stay stuck with an old or inefficient roof
Since GSM Services has been in business since 1927, it is hard to stump our professionals with a renovation issue. When you are considering an upfit on your commercial roofing, we understand that you are looking at critical factors like time and cost.
Especially when a business is interested in making renovations to their office or warehouse roof, business owners are typically worried about how this will affect their normal operations, inconvenience customers, or delay standard workflow for employees. The good news is that with so much experience and so many satisfied customers, we are confident that our technicians will handle any project with extreme professionalism, discretion, and efficiency.
Whether you are a big business or a local outfit in Gastonia or Gaston County, GSM Services is ready to consult on any commercial roof renovation project and answer whatever questions you have. Consultation is an important part of the commercial upfit process and GSM professionals are there to make it easier for you every step of the way.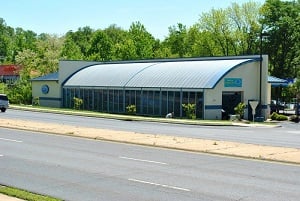 Our commercial upfit services will keep your roof in great working condition.
GSM Services your local commercial upfit experts
The best way to guarantee satisfaction and minimize inconvenience in commercial roof renovations is to streamline the process. Our service technicians are qualified to guide you through every step along the way.
Getting input and communicating with customers about their vision for renovation projects is also extremely important to achieving a satisfactory final product. That being said, we understand you have other priorities during this time. Running your business should be your main focus, and we want you to do just that.
Once GSM Services experts have the information they need, progress can get underway. Commercial roof upfit projects can range from total remodeling to updating inefficient structures. Whatever you have in mind, GSM can design a plan that will deliver quality results efficiently and conveniently.
Call GSM Services today at (704) 864-0344 to get a free estimate on your commercial upfit project in Mount Holly, Fort Mill, Huntersville, Gastonia, Matthews, Hickory, Denver, Lincolnton, Rock Hill, Gaffney and the nearby areas.