Air Quality and Air Conditioning Near Fort Mill, Huntersville, Gastonia, Mount Holly
Air Conditioning Improves Indoor Air Quality
Cool power. Replacing dirty air filters and cleaning AC coils are two maintenance tasks that keep an AC system working at peak efficiency.
When it's hot and muggy outside, air conditioning keeps you cool and dry indoors. A well-functioning AC system is especially important to people with allergies or asthma, who take refuge indoors when pollen counts and ozone levels are high.
Contact us today to evaluate your home's air conditioning system to ensure it is efficient and that it is the best option for your home. We service Mount Holly, Fort Mill, Huntersville, Gastonia, Matthews, Hickory, Denver, Lincolnton, Rock Hill, Gaffney, and all nearby locations.
Reduce Allergy and Asthma Symptoms with the best Air Conditioning System
If you rely on air conditioning to reduce allergy and asthma symptoms, be sure your system is equipped with an efficient filter, such as one with a MERV (Minimum Efficiency Reporting Value) rating of 8 or more. As your trusted air conditioning contractor, we will first make sure your air conditioning unit can handle using a high-efficiency filter, such as one with a MERV of 13. If the blower is not powerful enough, you may end up restricting the system's air flow, reducing the system's efficiency, and possibly overworking and damaging the condenser. Also, be sure to replace your filter frequently so as to strengthen its efficiency.
A clogged air filter decreases your system's efficiency because it restricts air flow. In general, filters with 4 to 5 inch deep pleats last longer than standard 1 inch deep filters, which may need to be changed as frequently as every month. You may be able to retrofit a deeper filter cabinet to your ductwork, but check with an HVAC contractor first.
Phenomenal Aire Cold Plasma Generator Technology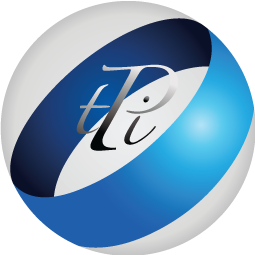 Ever enjoyed the fresh air in the mountains or around the shoreline? Part of the reason this air feels so invigorating is because of the high concentration of ions in the air and it is just this principle that Cold Plasma Generator Technology uses to improve your indoor air quality.
Phenomenal Aire Cold Plasma Generators produce an electric field with highly charged ions, also known as a plasma field. When the air in your home passes through this field the ions scrub the air that passes through for contaminants. Some of the contaminants removed by Phenomenal Aire include:
VOCs (Volatile Organic Compounds)
Viruses
Bacteria
Mold Spores
Fungus Spores
Allergens
Odors
Phenomenal Aire not only improves your indoor air quality but also produces no harmful byproducts and generates no detectable ozone. If you are looking for a safe way to clean your air from harmful contaminants then Phenomenal Aire might be perfect for you.
Clean Air Ducts Make a Difference
In addition, be sure that HVAC air ducts are clean. A thin coating of dust on the inside of duct walls may not pose an air quality problem, but accumulations of dust at supply registers are a sign the ducts need cleaning. Avoid the use of fans because they stir up dust and associated allergens.
As a bonus, air conditioning reduces excessive humidity, a condition that fosters the growth of other allergens, such as mold and dust mites. The recommendation is to keep the humidity in your home below 50 percent.
Free air conditioning estimates in Greater Charlotte
We are the local air conditioning specialist with the experience and know-how to improve your home's cooling bills in the summer, and maintain a healthier home.
Contact us today to schedule an estimate for our services or a home energy audit to help identify the sources of the issues and provide the most cost effective and efficient solutions. We proudly serve homeowners in and around Gastonia, Mount Holly, Fort Mill, Huntersville, Matthews, Hickory, Denver, Lincolnton, Rock Hill, Gaffney, and all surrounding areas.